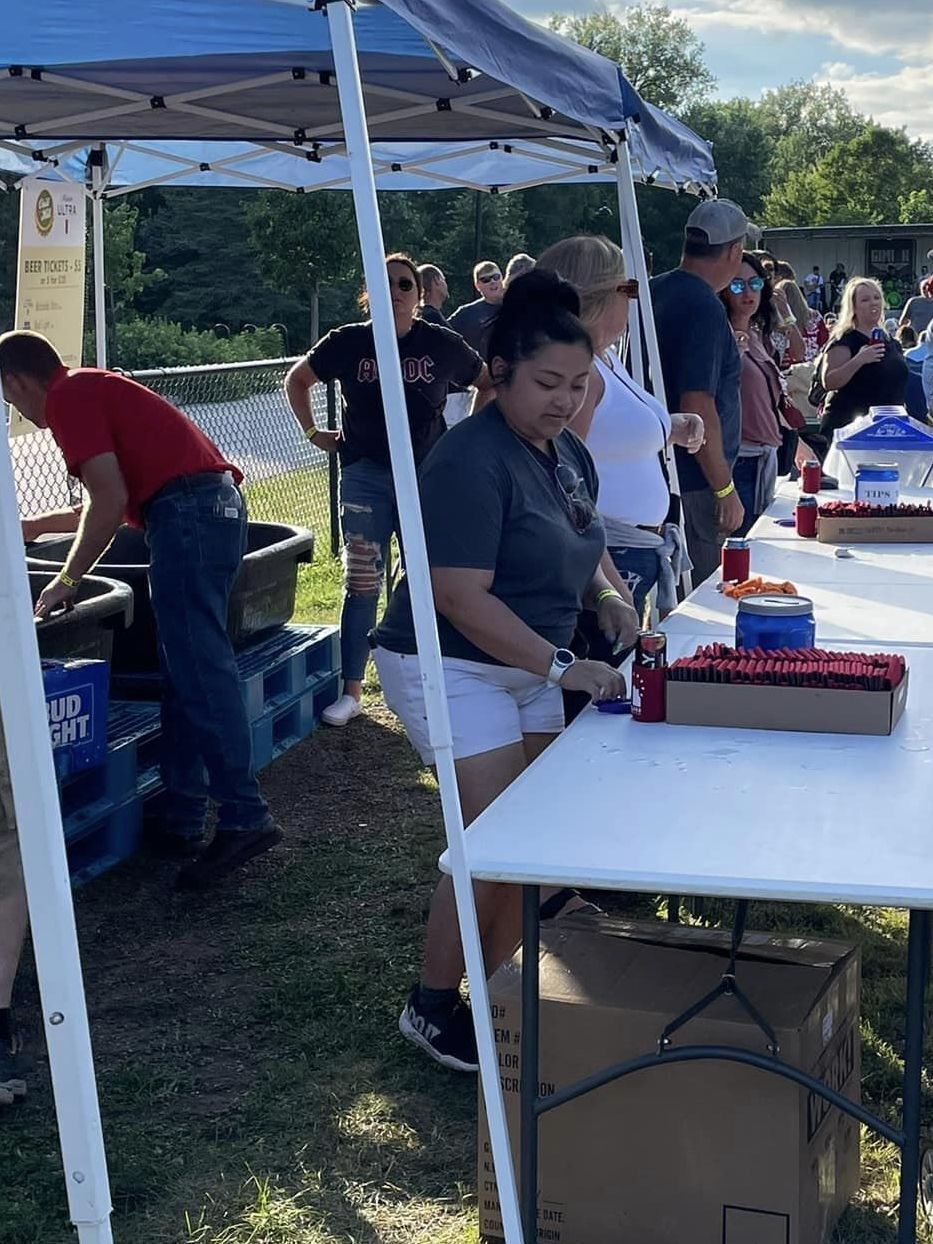 We are looking for volunteers to help with our events this year. This is a great opportunity to network with businesses and members of our community. You do not need to be a member of the Chamber to volunteer. 
2023 Events:
August 26- End of Summer Fest  Parade 1 PM, Activities 2:30-5:30, Band 6-9 Fireworks to follow       *11:45 AM- 1:45 PM Parade volunteers will help with line up which starts at Noon at Doanes Park and ensuring the pace is maintained 
*12:45-2:15 PM Volunteers to assist with traffic at road closures at N Shadyview (near Re/Max), Shadyview and Oakwood intersection, Hickory and Oakwood intersection.  You may be done sooner depending on how long it takes the parade to get through the route
 *1-2:30 PM Set up at Copper Creek Lake Park: help direct sponsors, food trucks, etc to where they will be positioned, assist sponsors with hauling items to their location (we will have golf carts available for this)
 *5:30-9:15 PM Help in beer tent. Duties include taking drink tickets, serving beer, and tear down.  We will need a couple people to sit at a table to check IDs and give wristbands (5:30-8:15)
*9:15-9:45 PM Make sure all trash is picked up 
September 23- HILLtober Fest 3-7 PM  Need volunteers to help with set up and tear down as well as work the beer tent. 
1-2:30 PM Set up area (beer tent, garbages and signs placed)
2:30-7:30 PM Serve in beer tent, tear down, make sure garbage is picked up (if you would like to assist with tear down only, we will start that around 6:45)
October 26- Trick or Treat Around the Lake 5-7 PM  Need volunteers to assist helping business sponsors get items to their booth location and tear down
4-5 PM Assist businesses with getting items to their assigned location
6:50-7:30 Assist businesses with getting items back to their cars